As you may know, Japan is an expensive country for travelers. You can spend more than $100  just to travel between two cities in one way on the shinkansen train. Is there any solution to reduce the cost of travel? Fortunately, there is – JR Rail Pass!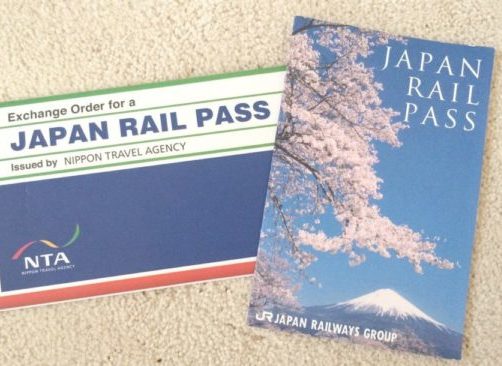 JR Group (Japan Railways Group) provides an ability for foreign travelers to visit almost every city in japan with a cost-efficient solution. This solution is called the JR Rail Pass.
JR Rail Pass can be used by foreign tourists only and offers unlimited use of JR trains for one, two, or three weeks at a cost that residents of Japan can only dream of. For example, a one-way ticket from Tokyo to Kyoto will cost you 13,320 yen (around $125).  Compare this price with Rail Pass Pricing for adults (12 years and older):
| Type | Ordinary | Green Car (1st class) |
| --- | --- | --- |
| 7 days | 29,650 yen ($277) | 39,600 yen ($370) |
| 14 days | 47,250 yen ($441) | 64,120 yen ($598) |
| 21 days | 60,450 yen ($563) | 83,390 yen ($778) |
And this is for unlimited travel! You can use the non-reserved seat (if Car is for a non-reserved seat, the seat is empty – you can use it, just show your pass to the conductor) or reserved seat (you can pre-reserve your seat for future travel, just go to Tickets office and show your Rail Pass and they will reserve a seat and provide a regular ticket for you, for free)
Where you can use your JR Rail Pass:
JR lines all over Japan (except the Nozomi and the Mizuho Shinkansen)
Tokyo Monorail to/from Haneda Airport
Narita Express (to/from Narita airport)
JR Ferry to Miyajima
Some non-JR trains to access isolated JR lines
Local JR buses
JR Rail Pass is not valid or requires some addition fees:
Nozomi trains along the Tokaido/Sanyo Shinkansen

Mizuho trains along the Sanyo/Kyushu Shinkansen

JR trains using non-JR tracks

Trains requiring Liner Tickets

Highway buses
How to get it:
You can purchase JR Rail Pass only outside of Japan, and an exchange voucher will be delivered to you by express delivery post company (usually within a week). You can buy it through travel agents across the world. This is one many https://www.japan-rail-pass.com
How to use it:
You can exchange your voucher almost on any JR station including Haneda and Narita airports. You can also select your Rail Pass start day. For example, you are visiting Japan for 10 days and you bought 7 days rail pass. You can decide to use it from the next day, as usual, the first day is not for travel but for rest after a long flight.
After that, you will receive your actual JR Rail Pass. To use it you just need to show it on entering / exit of any JR station to station stuff.